Push Back Racking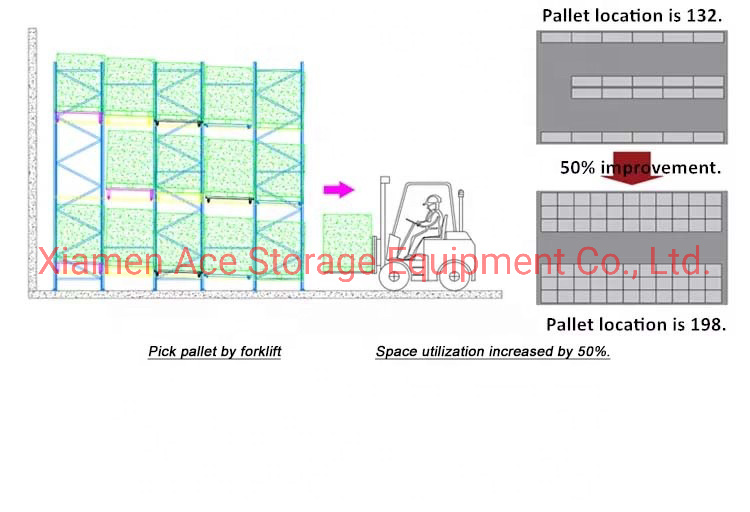 Acerack Push Back Rack is composed of pallet rack and combined with trolley and around 2° guide rail. The push back pallet rack uses heavy-duty carts to form 2 to 5-pallets-deep configurations, single pallet loading capacity is less than 1000kg.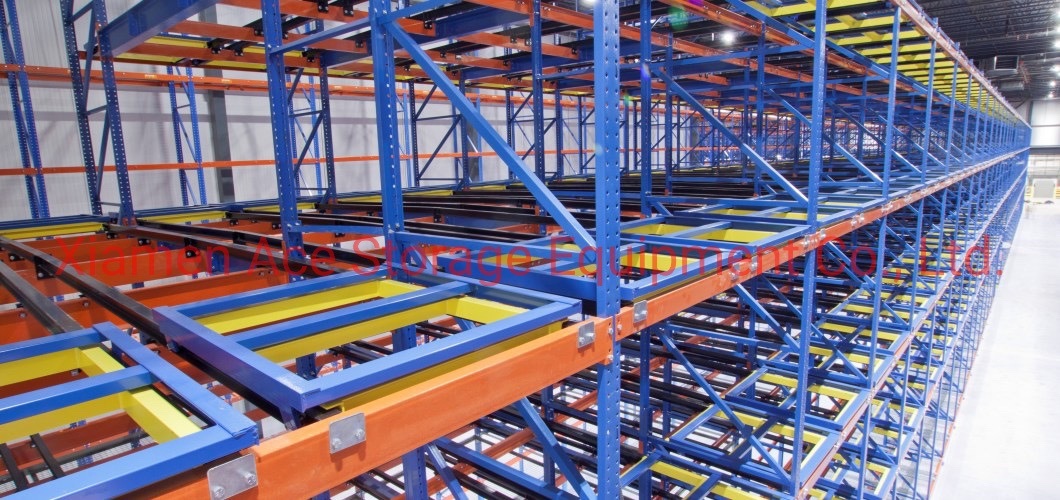 Features
1. Simple operation, high time efficiency, not high requirements for forklift workers, suitable for many industries, especially food, cold storage.
2. Large volume storage with highly effective space use.
3. Suitable construction, safety system.
4. Forklift does not need to enter the rack access, so it is safer to operate.
5. Inclined rail is designed meeting particular products to make the trolley more safely and smoothly on it.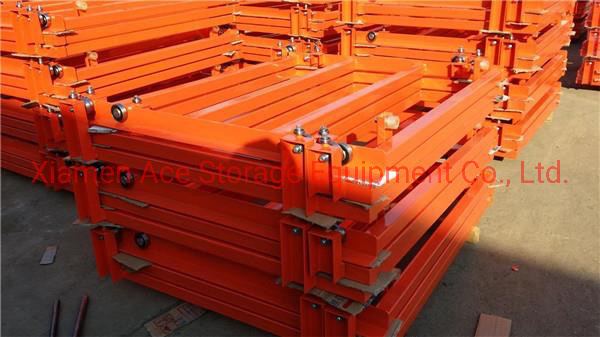 Working principle
When the first pallet is picked up on the push-in rack, the next pallet slides to the picking point and is effectively accessed using a single channel, which is especially suitable for the storage management of the goods transit area. Compared with ordinary shelves, press-in racks can increase the use rate of about 60% of the ground.
Products
1) High durable strength steel
2) RAL color code/Galvanized both available
3) Adjusted by 50mm/50.8mm/75mm/76.2mm
4) Rigid beam connectors
5) Automatic welding machines
6) High grade bolts & nuts
7) Certification: RMI/CE/ISO/TUV/AS4084-2012